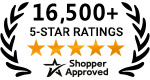 100 Insure is not an affiliate of, or endorsed by, the government of the United States, the government of any state, or the Centers for Medicare and Medicaid Services. Medicare has neither reviewed nor endorsed the information available on this site or information otherwise provided to you by 100 Insure.
Advertising for One Touch Direct Insurance LLC and others
We do not offer every plan available in your area. Any information we provide is limited to those plans we do offer in your area. Please contact Medicare.gov or 1-800-MEDICARE (TTY users should call 1-877-486-2048) 24 hours a day/7 days a week to get information on all of your options.